It was a historical turning point for the wave of revolutions that swept the Eastern Bloc, starting in Poland that summer with the beginning of a move towards private enterprise,coming to a head with opening of the Berlin Wall in November, and ending in December 1991 with the Collapse of the Soviet Union.  Collectively known as the Revolutions of 1989, they heralded the beginning of the post–Cold War period which is characterized by the dominance of the United States in world affairs and the unchallenged rise of globalization and Americanization.1
Marked by several paradigm-shifting events, the year 1989 saw the collapse of the Berlin Wall and the start of the post-Cold War period; the introduction of the World Wide Web and the beginning of the universal availability of the Internet.2

an electronic communications network that connects computer networks and organizational computer facilities around the world.3
Several months ago, those born in 1989 or after have been the subject of attention from two of the world's most interesting curators.  The 89plus project launched in early 2013 at Munch's DLD by just-missed-out Simon Castets and key member of another, earlier golden generation Hans Ulrich Obrist.4
These young talented people (born in 1989+) on stage "they are for sure the artists of the future...  Every artist is not a standalone worker, they all work collaborative and the whole work is characterized by a fluency that is very unique.  Often the art work of the 89plus artists it's a revolutionary movement, especially in countries with dictatorships or where cultural difference are a problem to the new identity of young people.  Internet and new digital tools allows the young artists to self-reflect and express their identity.5

We looked into post-Internet art and how it was basically bringing together a whole generation of artists.6
The hypothesis is that having grown up in the new paradigm, your creative output is bound to be impacted by it, inform it, participate in it and create in it ways that are very complex, because a paradigm shift has never happened on a global scale at the same speed as now.  All in all, 89plus is a pretext to meet really interesting people in fields as diverse as technology, activism, visual arts, cinema and music.7

The term "post-internet" refers not to a time "after" the internet, but rather to an internet state of mind, to think in the fashion of the network.  In the context of artistic practice, post-internet describes an art object created with a consciousness of the networks within which it exists—from conception and production to dissemination and reception.8
Post-Internet artists have moved beyond making work dependent on the novelty of the Web to using its tools to tackle other subjects.  And while earlier Net artists often made works that existed exclusively online, the post-Internet generation (many of whom have been plugged into the Web since they could walk) frequently use digital strategies to create objects that exist in the real world.9
Some of the most renowned artists of our time that participate in the discourse presented above include:
Oliver Laric
http://oliverlaric.com/,
Gusti Fink
http://gustifink.com/,
Ryan Trecartin
http://vimeo.com/trecartin,
Aleksandra Domanovic
http://aleksandradomanovic.com/,
Gutherie Longergan
http://www.theageofmammals.com/,
Artie Vierkant
http://artievierkant.com/index.php
High accessibility of information means more alternative representations and a broader spectrum of options; the openness to explore presents the opportunity to shape a multi-faceted individual who chooses to consider and understand various ideals simultaneously.  The internet patrons are provided with the potential to further support current religion, lifestyles and ideals through supportive documents and online research; they can also become led into disbelief encouraging one to make one's own religion based on a melting pot of ideals.  Artists of this generation play inside the internet like it is recess, explore around the internet like it's a foreign place.  These artists utilize the unfamiliar and the process of discovery as their source of context, language and medium as they adopt and develop a flexible and adaptable mindset of ideals, values and languages. The best ones do so with a fearless approach, as if anything is possible anymore.
While the localized conversation about Detroit's state of affairs continues to fill our galleries and public spaces, presenting itself the form of found object art, abstract expressionism, graffiti art or experimental architectural endeavors, there are some local artists that explore beyond the scope of their backyards and actively participate in one of the freshest movements going on internationally at the moment: post-internet/89+.  It is refreshing to have these artists in Detroit that have, and seek to further develop, a broadened scope.  They take part in conversations that have begun and continue to take place all throughout the world.  The internet informs their projects and encourages viewers, especially those who are still unfamiliar with internet culture, to pick apart and discuss the puzzles in an attempt to understand the new mediums, techniques and languages of the web.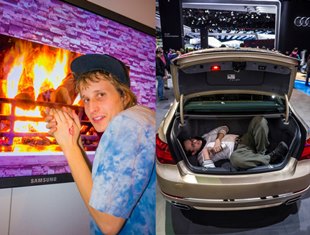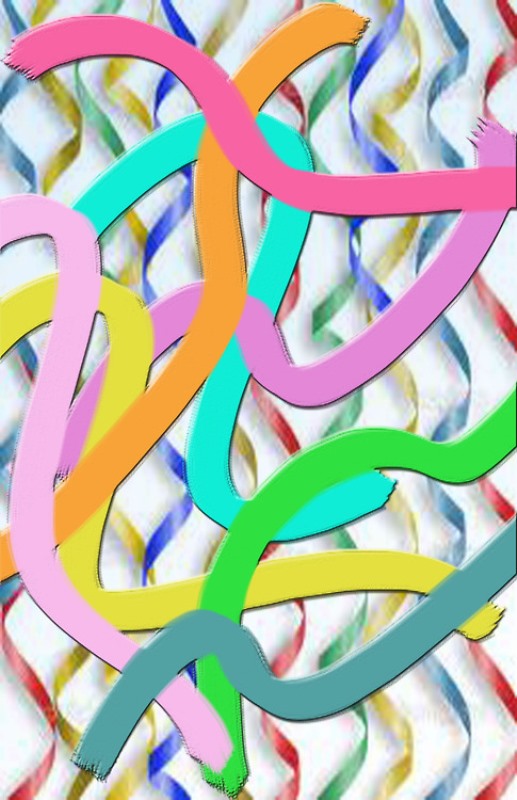 http://cellulargrime.tumblr.com/post/77031250879
This piece exhibits a perspective that is influenced by the history of abstract painting
and the aesthetic, language and immediacy of stock photos.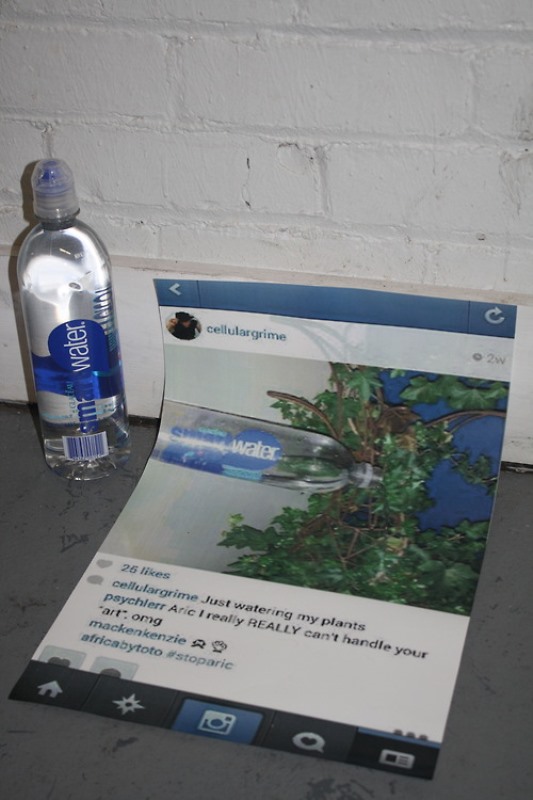 Just watering my plants (installation), 2013.
9:26 pm • 23 December 2013 • 214 notes
Features a performance including a houseplant and bottled water as subject for photography.
Watering plants with spring water, a stretch, eh?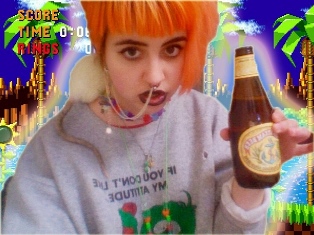 Although Molly Soda is an artist currently based in Detroit, Michigan, she is known world-wide thanks to her endearing, in-your-face use of internet space. http://mollysoda.tumblr.com/, http://mollysoda.biz/. http://www.complex.com/art-design/2013/12/the-most-important-artists-of-2013/molly-soda
A GIF that sparkles like the dress of a Disney princess that shamelessly allows the viewer to confront their
inner "pain"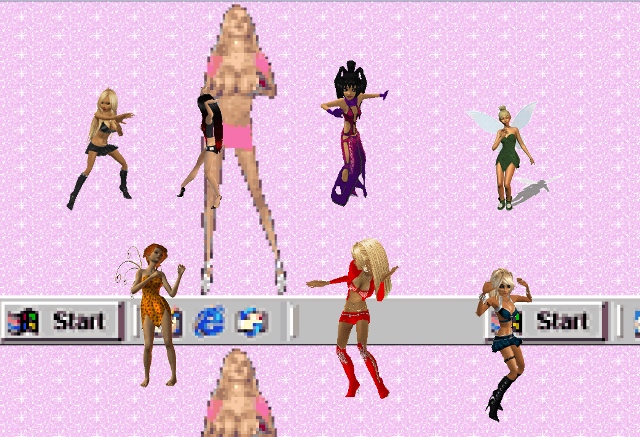 http://mollysoda.biz/
Developing moving GIF image.  Add more strippers to the field of sparkling stars please!  Seem silly?  I'm sure there's some deep meaning behind this….or, maybe not, but whatever.  There doesn't really need to be.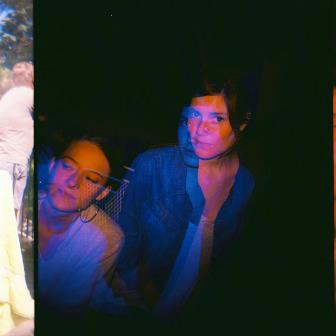 Cassie McQuarter is recognized for her installations and documentation work using Google Earth.
http://www.cassiemcquater.com/, http://cassiemcquater.tumblr.com/. She uses various different internet based sites to examine, explore and display her work on Google Earth.  http://www.youtube.com/user/zygmuntaugustIII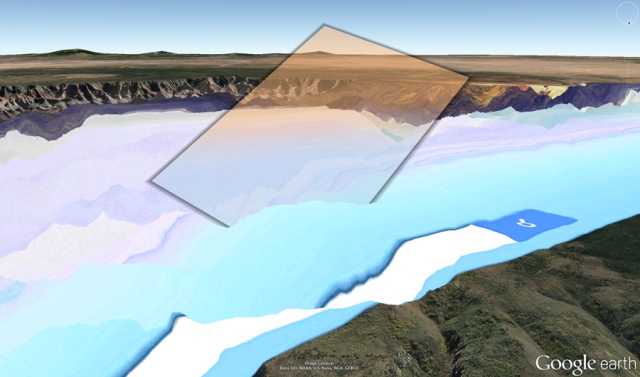 http://www.cassiemcquater.com/cap05.jpg
We have at least two worlds now.  Google Earth was made with the intention of exhibiting the "real" world, the earth, in order to assist with human navigation, but when artists infiltrate….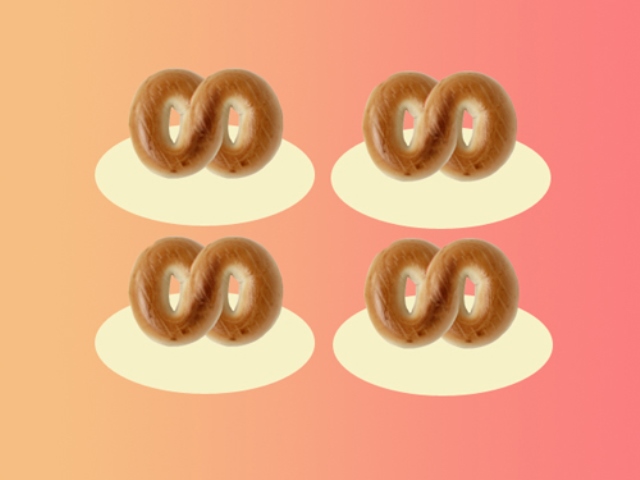 http://www.cassiemcquater.com/brunch22.jpg
Cassie also participates in Noise Brunch, an experimental Brunch setting, where people are invited to visit, eat food and listen to electronic / noise music.  She designs the flyers.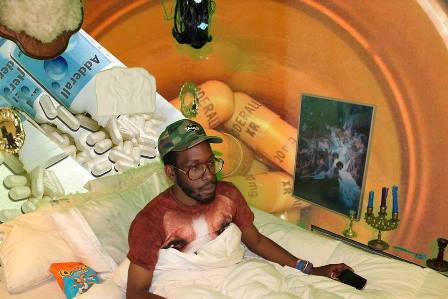 Jónó Mí Ló is an African-American freelance visual artist, micro blogger and musician.
Specializing in GIF Animations Glitch Art/Sound/Video Art/Poetry/Photo Collage / Found Imagery.
http://daytimetelevision.tumblr.com http://99possums.carbonmade.com/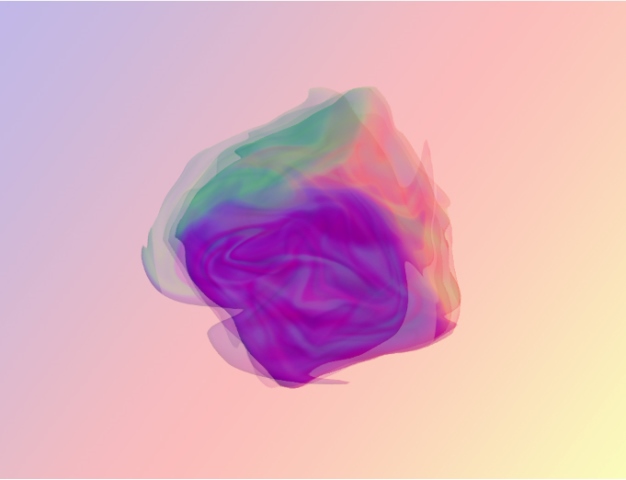 http://99possums.carbonmade.com/projects/4801838#1
Cognitive Landscapes and 3D Models
A scene of an iridescent drape floating in the sunset is the bliss only viewable through the internet and that artificial world that we are so lucky to be graced with in this day in age.  I couldn't imagine life without it.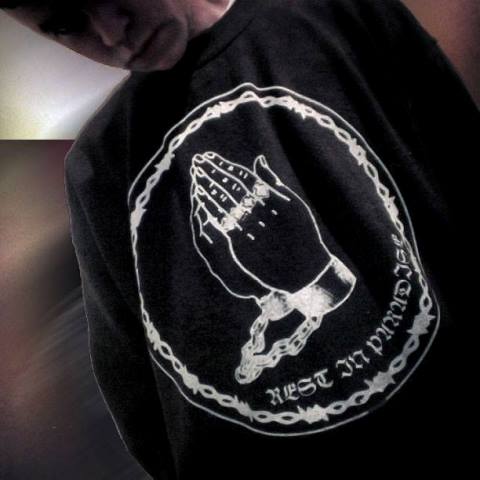 http://jonomilo.bigcartel.com/
He designs fashion using his digital imagery, too.  Abstract reality in the "real" world can happen when designs are considered and developed to infiltrate 3D, physical existence and people use them in utilitarian ways.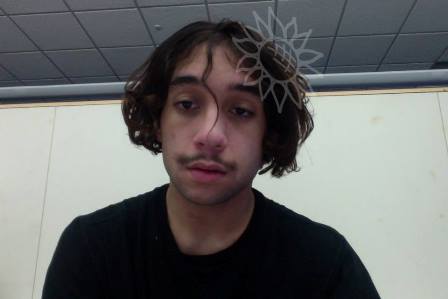 Matt Luther is a very sensitive artist.  He is aware, young and involved with the post-internet era of contemporary art.  He uses digital technology and custom printing businesses as communicative tools.  He touches on particular and current mentalities of how to see ourselves and how to interact and continue to live as we have been influenced since children, by immediacy.  It is all very sensitive.
http://mluther.info/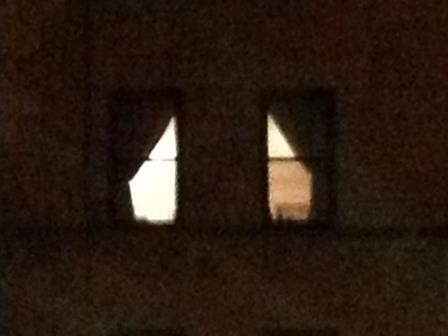 http://mluther.info/
His photography is dark and mysterious.  He is a particular artist who really is open to sharing a feeling of loneliness attached to a life "behind the screen".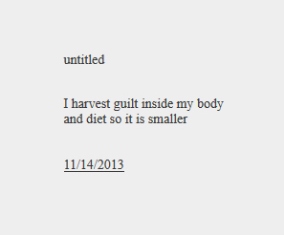 His poetry.  Again, the concern and method of delivery, in only a dozen words,
becomes reminiscent of epidemics we all know but try to hide.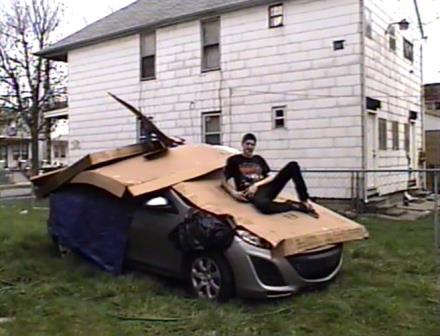 Austin Kinstler is an artist who currently lives in Detroit, Michigan.  He is a student of College for Creative Studies, and is active as an artist and project coordinator with WAKE Gallery.  Austin has an appreciation for many different kinds of music, but primarily hip hop and rap.
http://austinkinstler.com/, http://2011forever.tumblr.com/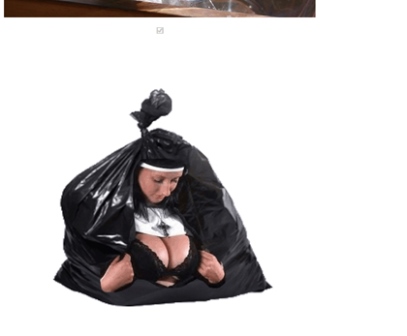 Amber Locke


Trashbag Nun

, 2013
animated GIF
http://d1v8u1ev1s9e4n.cloudfront.net/5335da961cb17a1f6fabd3dc
Austin is a blogger who explores the world of GIFs as he also explores context and imagery.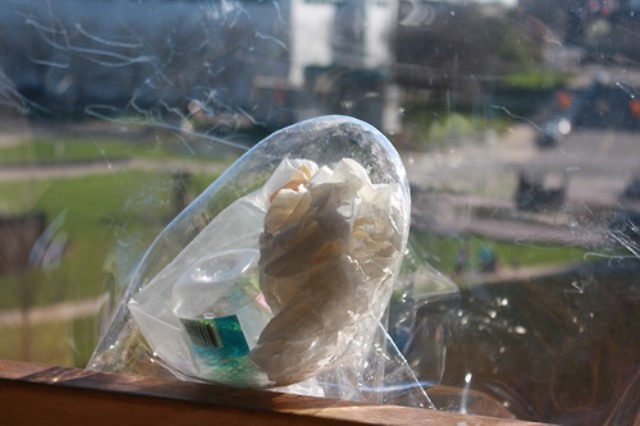 Collage of trash, right?  It probably is just that, but, being a digital image presented on his Tumblr, it very well could have been made by layering images and using Photoshop.
Austin is good at considering the layering effects of material and image,
and the communication, thought or play that is taking place "between the lines".
I have chosen these particular artists to highlight as they are the ones that caught my eye, and inspired me to write this article.  But I know there are many more artists in Detroit that are continuing to develop their voice as they use very similar methods and mediums to create, communicate, or just play around.

| | |
| --- | --- |
| The influence of the internet is growing rapidly in current and future generations.Cities around the world are beginning to recognize the 89+ generation as the stakeholders for the future and are looking at the creative work of individuals like the aforementioned artists, while dissecting and understanding the thoughts and processes of the current generations and generations to come.  Exhibitions by artists of such generations have been taking place for nearly the past decade, touching the post-internet and 89+ at prominent galleries including Serpentine Gallery in London, England and Ullens Center for Contemporary Art in Beijing, China. | |
In Detroit, there are not currently many internationally recognized exhibitions or projects held in the Gallery scene.  However, some interesting opportunities forthcoming in the city for artists appreciate and participate in the 98+/post-internet conversations. Examples include Dlectricity, http://www.dlectricity.com/  where a number of artists converge on Detroit to "light up" buildings and city spaces in Midtown using various mediums that meld sci-fi technology with Victorian spectacle on a grand scale and Kunsthalle Detroit,which documents contemporary visual culture through video and film, photography and light…. an anchor for local cultural renaissance as well as international platform for multimedia art projects.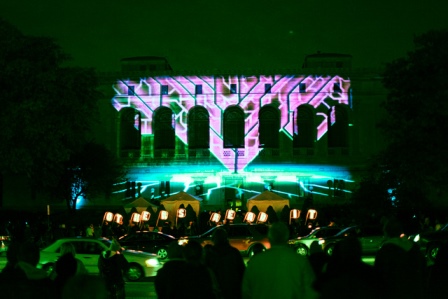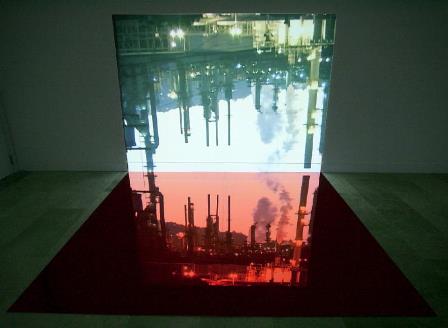 In touching on this global topic and relating it to the Detroit Art Scene, I am attempting to highlight Detroit's newest developmental stages as artists continue to navigate the city, and the creative scenes continue to grow and change.  The many generations of artists, critics and galleries of Detroit feel very comfortable continuing, years on end, to highlight, make, discuss and exhibit work about the wondrous ruins, the government and reputation of the city, but the young and curious artists have heard that story, and are now seeking, craving and needing more challenging and enticing work.  It is a rare find to be presented with work, in a local gallery space, that is based on any kind of international platform, or that can train us to critically participate in a global discourse. Perhaps we need to open more galleries that will allow for such strange and adventurous work to exist for people to see and discuss, for people who may not have internet, for people who have it but do not know how to use it or utilize it or for people who just want to explore change…. this would be very nice.

<3 Ashley Cook


References:

1 http://en.wikipedia.org/wiki/1989
2 http://89plus.com/about/
3 http://www.merriam-webster.com/dictionary/internet
4 http://www.dazeddigital.com/artsandculture/article/17549/1/dazed-and-the-serpentine-profile-the-89-generation
5 http://dld-conference.com/blog_posts/89-digital-natives-a-profile
6 http://dld-conference.com/articles/hans-ulrich-obrist-on-the-intersection-of-technology-and-art
7 http://kaleidoscope-press.com/issue-contents/simon-castetsinterviewed-by-carson-chan/
8 http://ucca.org.cn/en/exhibition/art-post-internet/
9 http://www.artspace.com/magazine/interviews_features/post_internet_art
10 http://oliverlaric.com/
11 http://gustifink.com/
12 http://vimeo.com/trecartin
13 http://aleksandradomanovic.com/
14 http://www.theageofmammals.com/
15 http://artievierkant.com/index.php
16 http://cellulargrime.tumblr.com/
17 http://mollysoda.tumblr.com/
18 http://mollysoda.biz
19 http://www.complex.com/art-design/2013/12/the-most-important-artists-of-2013/molly-soda
20 http://www.cassiemcquater.com/
21 http://www.youtube.com/user/zygmuntaugustIII
22 http://99possums.carbonmade.com/about
23 http://flavors.me/jonomilo
24 http://99possums.carbonmade.com/
25 http://jonomilo.bigcartel.com/
26 http://jonomilo.bandcamp.com/
27 http://diornights.com/
28 http://teammjordannhq.tumblr.com/
29 http://mluther.info/
30 http://austinkinstler.com/
31 http://2011forever.tumblr.com/
32 http://www.dlectricity.com/
33 http://kunsthalle-detroit.org/about.html